Research Paper
Home > Publication > Research Paper
AURI releases and shares with the general public the original texts of the research reports it produces based on its basic, provisional, commissioned and joint research projects.
Architectural and Urban Implications of New Transportation Technology
Oh, Sunghoon Senior Research Fellow / Seong, Eunyoung Associate Research Fellow / Lee, JongmIn Associate Research Fellow / Kang, Hyunmi Associate Research Fellow
Basic 2017.12.31 Basic Research 2017-12 5P. Hits : 15
pdf
Download
Cover and Abstract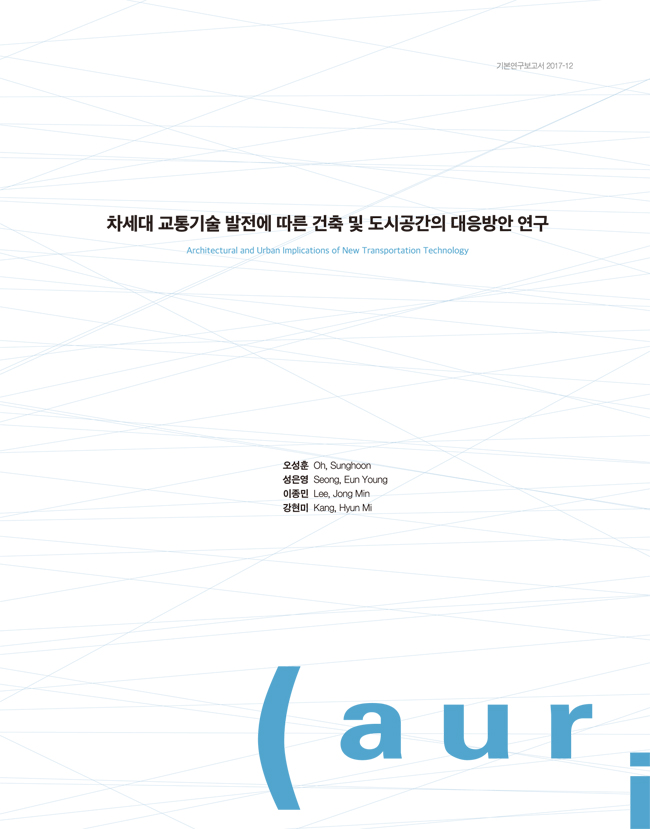 The transition of transportation system in the city leads to changes in urban space and urban organization. In most of the pre-medieval towns where most of the people walked, the only part of population such as exclusive nobles or soldiers were using the horses as a means of transportation. The boundaries and the spatial structure of the towns were based on the limits of human's walking ability. The land use pattern has been determined based on the physical properties and mobility of the means of transportation.
As the next generation of traffic technology developed, the traffic system in the city has been changed drastically. It will have significant impact on the development and change of architecture and urban space, and it can be applied in various aspects such as planning, design, and operation in relation to the spatial change caused by the next generation transportation technology. The temporal range covered in this study is set to be 5 to 10 years (near term) in the future.
Key words
Autonomous Vehicle, Personal Mobility Vehicle, Demand-responsive Transportation Service, Spatial Change