Research Paper
Home > Publication > Research Paper
AURI releases and shares with the general public the original texts of the research reports it produces based on its basic, provisional, commissioned and joint research projects.
Preliminary Review of Public Building Projects: 2017 Annual Report
National Public Building Center
General 2017.12.31 General 2017-4 4P. Hits : 10
pdf
Download
Cover and Abstract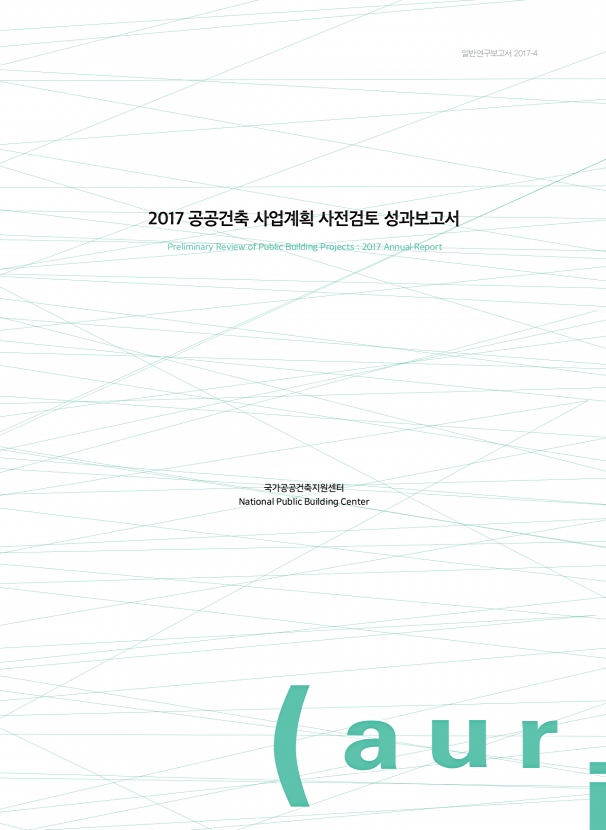 「Architectural Service Promotion Act」was enacted in June 2014 and Architecture and Urban Research Institute(AURI) was designated as 'public building center' by the ministry of Land, Infrastructure & Transport in accordance with the act. National Public Building Center(NPBC) of AURI has begun to carry out the services stipulated by the 「Architectural ServicePromotion Act」; preliminary review of public building projects, help and advice on commissioning and managing public building projects, education of public clients, construction and management of public building database. The preliminary review is one of the most important services offered by NPBC. This
report provides the summary of the preliminary reviews carried out in 2017.
Key words
public building, National Public Building Center, preliminary review of public building projects