Research Paper
Home > Publication > Research Paper
AURI releases and shares with the general public the original texts of the research reports it produces based on its basic, provisional, commissioned and joint research projects.
Planning Issues and Suggestions for Improvement of Public Office Building
Byun, Nahyang Associate Research Fellow / Lim, Yookyoung Associate Research Fellow / Lee, Hwayoung Assistant Research Fellow / Gwak, Seonnam Assistant Research Fellow
General 2017.12.31 General 2017-1 4P. Hits : 14
pdf
Download
Cover and Abstract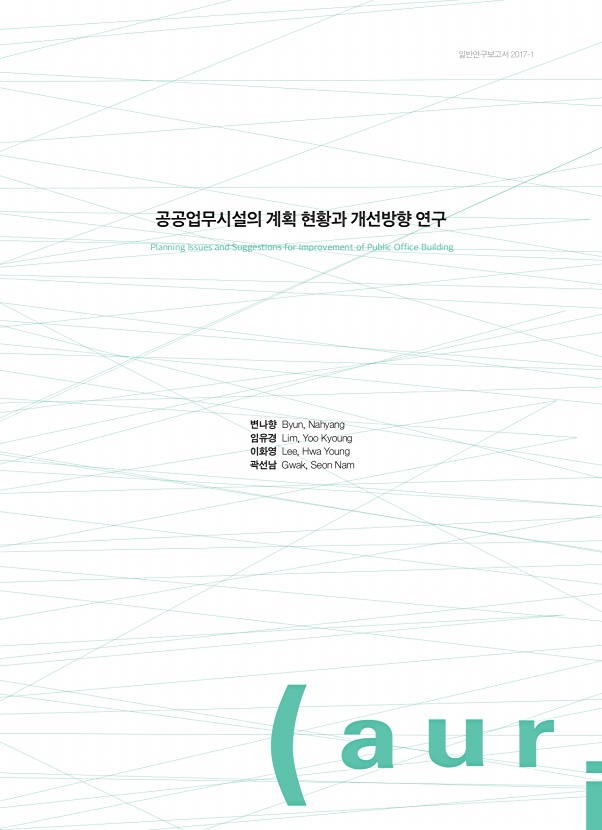 Workspace planning is affected by the nature of an organization, type of works, and the characteristics of tasks. It substantially influences the behavior of users working in the space as well. It is not clear whether standardized workspaces result from inappropriate design or space programming issues. However, they need to be closely inspected, as they hardly embrace the characteristics of work,
provide user convenience, or offer efficient work environment. The goal of this research is to suggest an effective method for planning public office buildings. Research topics were derived from previous studies as follows. First, how must a workspace be planned in order to reflect the characteristics of work? Second, is the space programming standard currently applied in workspace planning appropriate? This research strives to suggest improved ways for planning public office buildings through diagnosing the current planning practices and executing tests and simulations to find proper space planning methods.
Key words
Public office building, Workspace, Characteristics of tasks. Workplace unit